Alanya
Taxi

Antalya
Mobil: +90 533 683 2933
Our staff is dedicated to offering you a simple booking process, fantastic value for money, and top-notch customer service for your trip or your Airport Transfer from Antalya and Gazipasa.

City Taxi
Booking
Mobil: +90 533 683 2933
Norden Airport Transfer located in Alanya is a passionate and dedicated team of travel industry professionals, aiming to provide you with the highest quality of service and guarantee full satisfaction of the customers.

Antalya
Airport

Transfer
Mobil: +90 533 683 2933
To find you the most affordable airport transfer or Taxi Prices, we carefully compare the costs of local transportation service companies around Turkey.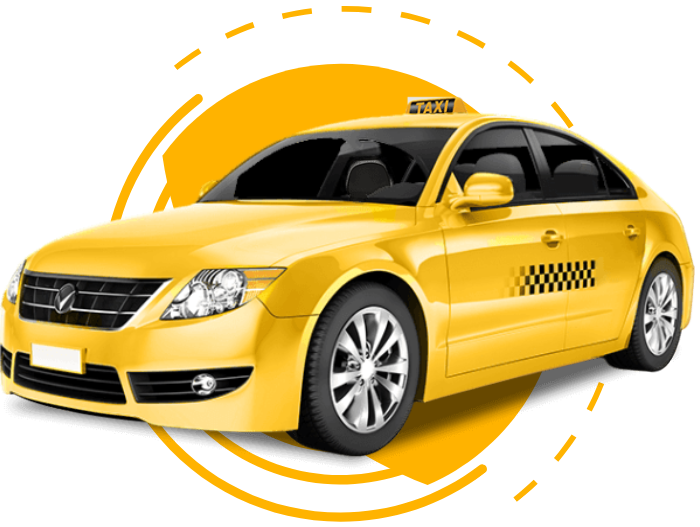 10 Years Of
Quality Service
About Us
WE PROVIDE TRUSTED
CAB SERVICE

IN ALANYA
There are many reasons why you should choose us as your transportation service company and for your taxi ride.
Reservation without prepayment
Free cancellation
24h Support Service
QUESTIONS FAQ
Booking Cancellation
Services
OUR SERVICES WE OFFER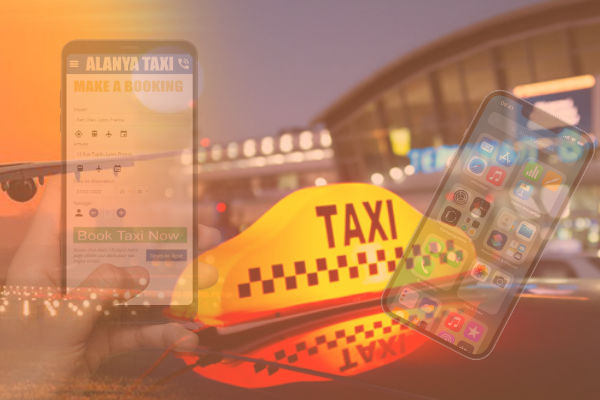 We offer our passengers to calculate Taxi Prices Online with our Rate Calculator and to Book their ride with our booking form or via a Telephone call. We are always at your disposal with advice and action.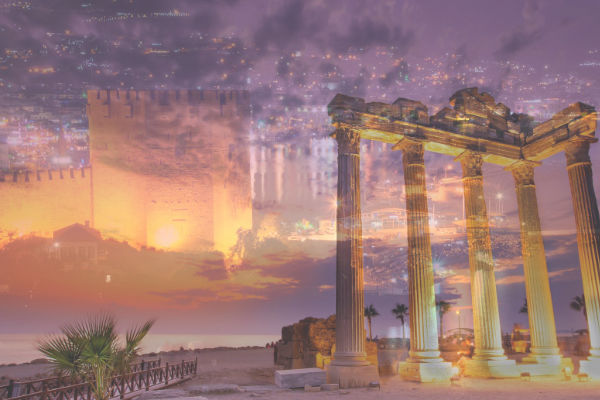 With our 10 years of experience, we guarantee that you will feel comfortable during your Taxi trip. You can easily make a reservation by choosing us for your Taxi Ride to a city in Turkey.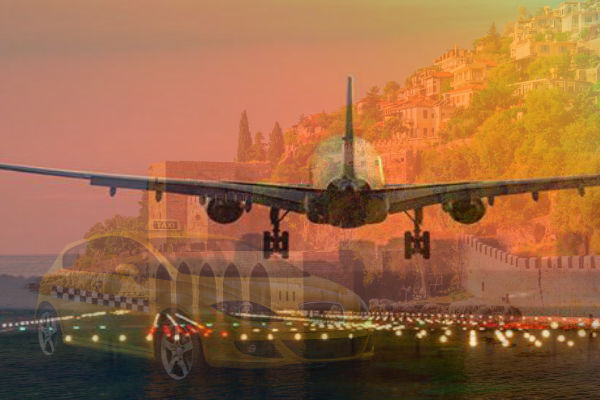 Transfers to and from Alanya are comfortable and reliable at fixed prices. In addition to a licensed driver and vehicle, our costs cover taxes and toll fees, luggage, and optional extras like kid seats, waiting time, and flight tracking.
Our Taxis
AVAILABLE TAXIS WITH DRIVER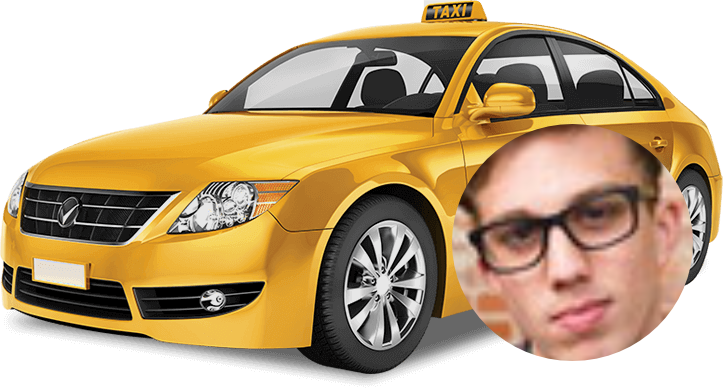 Taxi Driver Mesut
₺ 14.00/km
Taxi Doors:

4

Passengers:

4

Luggage Carry:

2

Air Condition:

Yes

GPS Navigation:

Yes

Driver Choosing:

Yes
Book a Taxi Now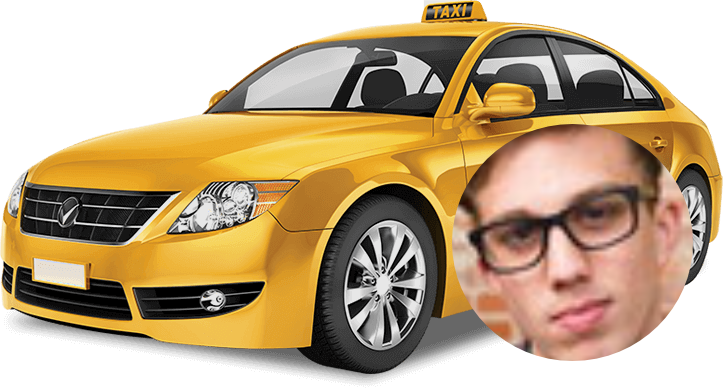 Taxi Driver Selim
₺ 14.00/km
Taxi Doors:

4

Passengers:

4

Luggage Carry:

2

Air Condition:

Yes

GPS Navigation:

Yes

Driver Choosing:

Yes
Book a Transfer Now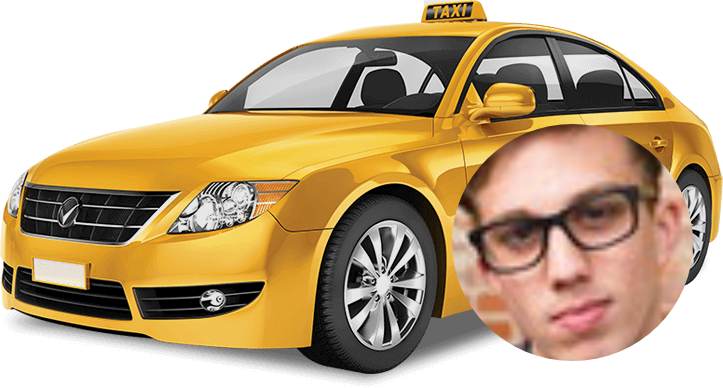 Taxi Driver Amir
₺ 14.00/km
Taxi Doors:

4

Passengers:

4

Luggage Carry:

2

Air Condition:

Yes

GPS Navigation:

Yes

Driver Choosing:

Yes
Calculate Taxi Prices
Advantages
OUR ADVANTAGES ARE
Safety Guarantee
Maximum safety and comfort during your transfer. Before our drivers meet you at the airport, they will monitor your flight as they will greet you at the Airport.
Fast Pickup
At the baggage claim or terminal exit, one of our courteous drivers will be waiting for you with a name tag identifying you or the primary passenger. No need to wait for a taxi.
Affordable Rate
Another benefit of scheduling your transfer in advance is that you'll receive a fixed price guarantee (no unpleasant surprises or additional fees).
24/7 Support
You can get comfortable and reasonably priced automobiles from NORDEN TAXI at any time, day or night, seven days a week, or 365 days a year.
Taxi Rates
AIRPORT TRANSFER RATES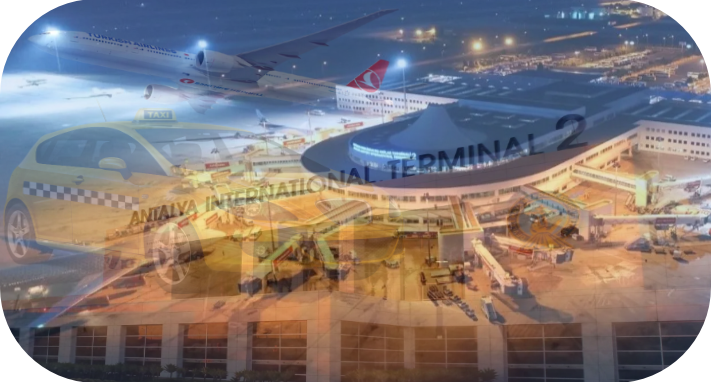 Kestel to Antalya Airport
One Time Payment
Price 4 Passangers:

₺ 1500.00

Distance:

134.10 km

Booking Fee:

₺ 25.00

Extra Passangers:

₺ 200.00
Antalya Rates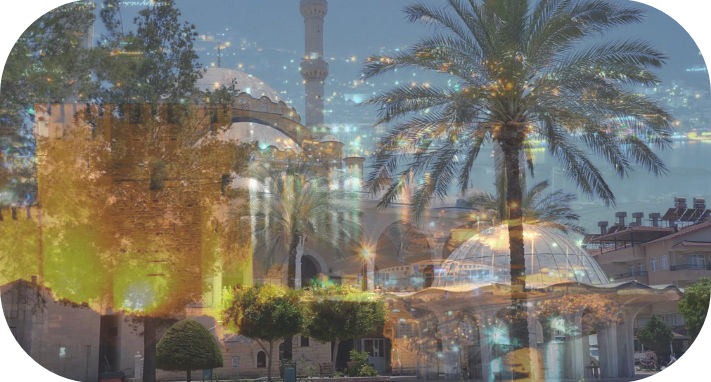 Magnavat to Kestel Alanya
One Time Payment
Price 4 Passangers:

₺ 900.00

Distance:

70.23 km

Booking Fee:

₺ 25.00

Extra Passanger:

₺ 200.00
City Transfer Rates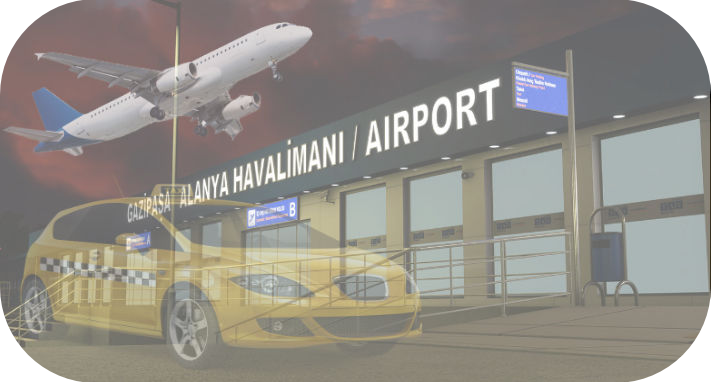 Mamuthlar to Gazipasa Airport
One Time Payment
Price 4 Passangers:

₺ 680,00

Distance:

30.68 km

Booking Fee:

₺ 25.00

Extra Passanger:

₺ 100.00
Gazipasa Rates
Drivers
OUR PROFESSIONAL DRIVERS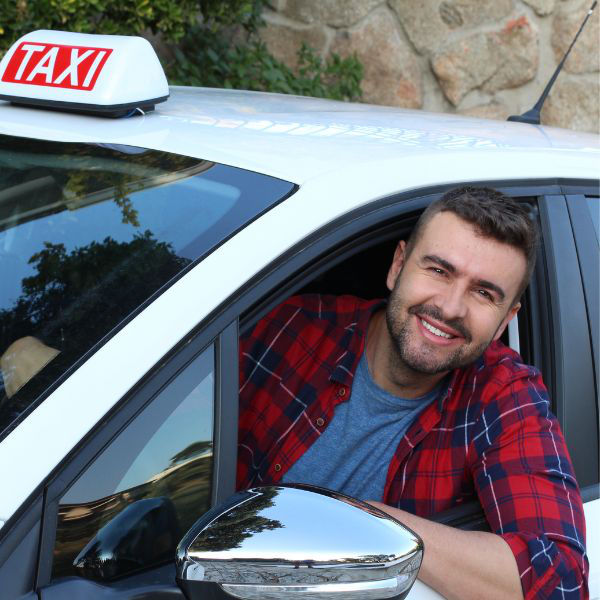 Mesut Güçlü
Expert Driver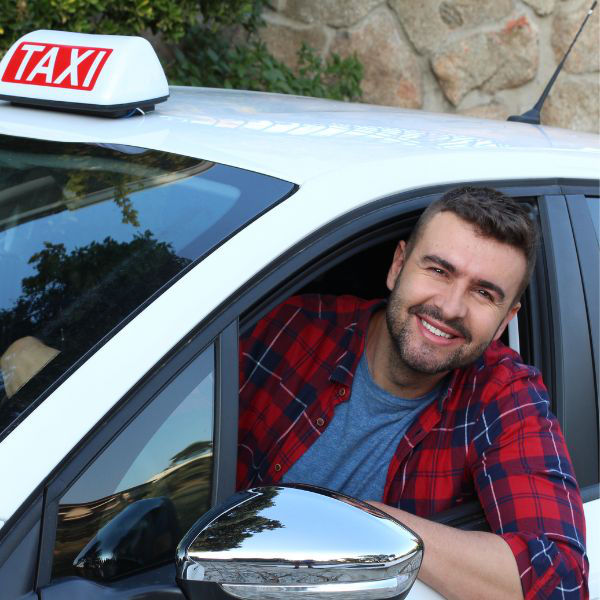 Selim Eralp
Expert Driver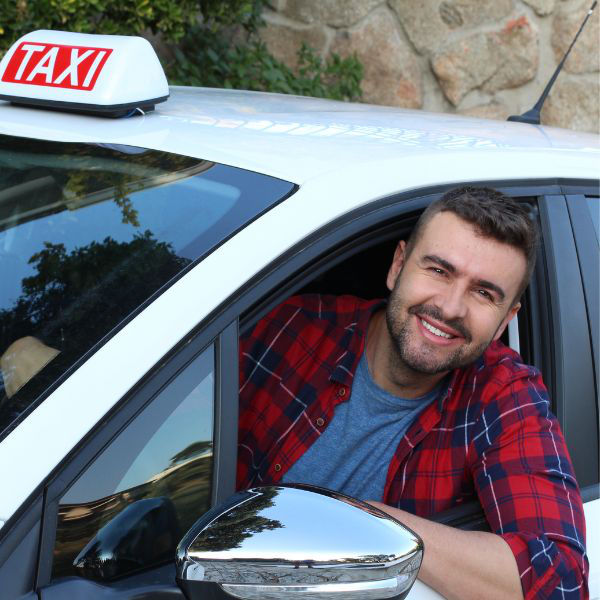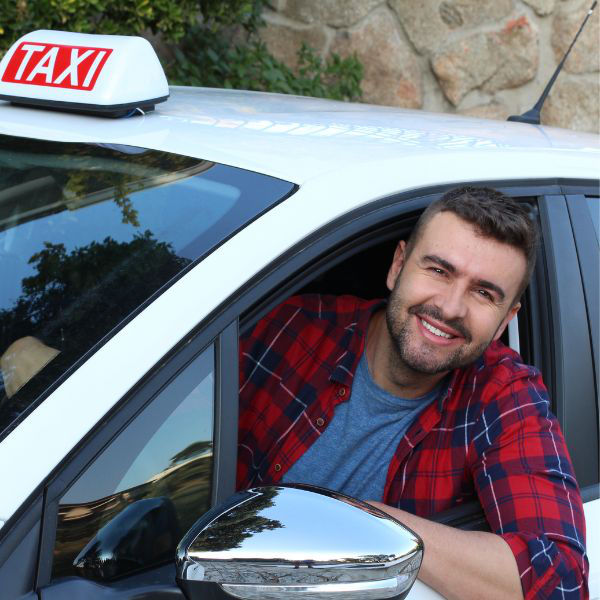 Mehmet Eroglu
Expert Driver
Why Choose Us
WE OFFER YOU THE
BEST ANTALYA AIRPORT

TRANSFER DEAL

You will always be certain of receiving the greatest rates and top-notch service. Our local transfer drivers have been carefully chosen and hold the necessary licenses. For your travel, our skilled drivers will ensure your utmost comfort.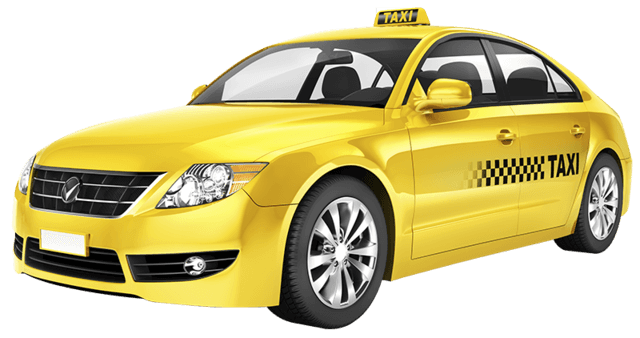 01
Best Transport Conditions
Our airport transfers from Antalya to Alanya will have a set cost. An additional suitcase won't cost you any extra money. There will be no waiting fee if your flight is delayed. On our website, place a transfer order to ensure that your taxi arrives at the airport at the appointed hour.
02
Your First Contact in Turkey
Often, the driver is the first person you meet in an unfamiliar city, and therefore we created a taxi and Airport Transfer Service. And it is important for us to be confident in his professionalism.
03
Many Airport Locations
For our visitors who don't want to wait at the airports and who want to get where they're going in luxury, we offer transfer service to all Airports in the Region of Antalya and Gazipasa. If a guest makes a reservation in advance, our vehicles are waiting for them at the preferred airport before their scheduled arrival time.
Questions & Answers
GENERAL
FREQUENTLY

ASKED QUESTIONS
If you have any questions or need support, you can contact us 24 hours a day by telephone (+90 533 683 2933) or via E-Mail.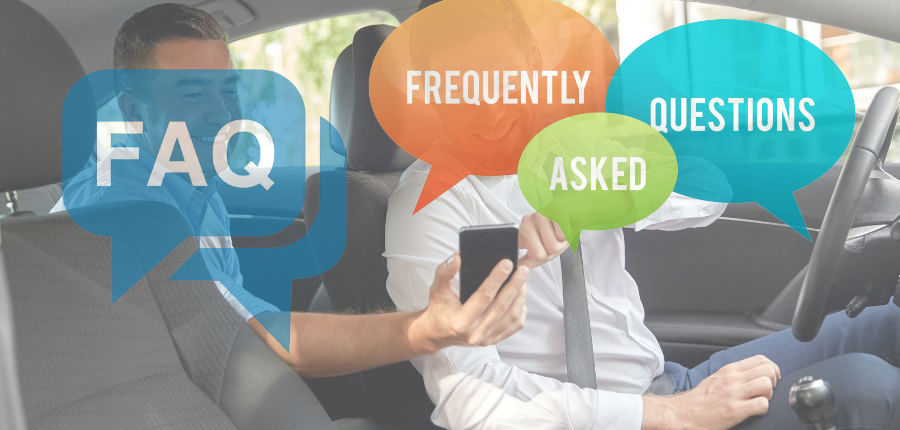 You can select the BOOKING BUTTON and you can complete your reservation in 2 minutes. If you wish, you can also call us for a reservation. Tel: +90 533 683 2933. After you have completed your online reservation, you will get a confirmation e-mail from info@nordentransfer.com to your e-mail address. You also can get a phone call from our drivers.
Yes. If you're traveling with a wheelchair, you need to tell us if it's foldable or not while you're filling out the reservation form.
If your flight cancels, please call us Tel: +90 533 683 2933. For tardiness in flight and arrival, our vehicle will leave the airport after 2 hours.
If you cannot find your Taxi, please call us. Tel: +90 533 683 2933 or e-mail us from your Smartphone.
Yes, we take a 20% deposit for our airport transfers to secure your booking. But you can cancel your booking till 12 hours before your arrival in Antalya or Gazipasa. For flights from Antalya or from Gazipasa, you can cancel the reservation 6 hours before we pick you up. For Taxi Bookings in The City of Alanya, no need for deposit is required. You can pay in cash, Credit Card, or PayPal.
If you want to cancel or change your transfer or Taxi Booking, you can do it latest 12 hours before your transfer or Taxi Booking. If you cancel your transfer or Taxi reservation less than 12 hours, we will not pay your money back.
References
WHAT OUR CLIENTS
SAY
Outstanding service. At Arrival, my driver was waiting for me with a visible notice. He drove me right away and was really courteous and friendly.
Excellent customer service from booking to airport pickup and drop-off. Booking online was simple, and emails sent with inquiries received rapid responses.
Thank you for your wonderful service. At Arrival, my driver was waiting for me with a visible notice. He made an introduction, was quite courteous and kind, and quickly transported me to my hotel.
Everything went without a hitch! Extremely prompt service, pleasant drivers, and quick customer service that responded to my inquiries the evening before my return travel.
I had a 5-star experience with your service. We were at the airport at two in the morning since our flight was two hours late. My email to the support address was promptly answered.
BOOK YOUR TAXI AT THE BEST PRICES
Book your transfer and enjoy your vacation or business trip smoothly without any problems.
Alanya Information
CITY GUIDE ALANYA & TAXI NEWS
Get Our App
DOWNLOAD
OUR NORDEN TAXI

APP FOR FREE

The Norden Taxi App for our clients will be available soon. Maybe we can provide it to you in one month.